The Ultimate Burger Combos
The question that divides the nation, gherk-in or gherk out? …Burgers are a real thing of personal choice and below we share with you some of the most interesting, unusual and saliva inducing options along with some local restaurant recommendations to satisfy those burger cravings. You're welcome.
All American BBQ
We love a homemade 100% beef patty, with pickles, Texan BBQ style sauce, bacon and cheese, better yet if you fancy a double or triple beef head to Cowboy Kenny's on the playa in Mojacar and ask for a 'John Wayne' or a 'The Good, the Bad and the Ugly'- all of their meals are served with fries and coleslaw. Yummy, yummy!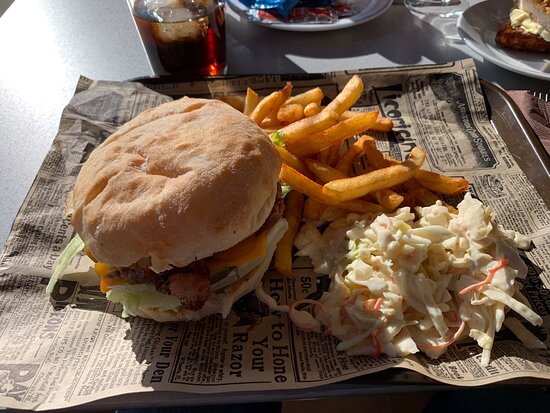 American Burger with Fries and Coleslaw
Pizza Patties
For something a little different to your traditional beef burger, pizza burgers seem to be quite a popular trend, and can be prepared in a variety of ways, whether it's a burger sandwiched between two pizzas or a wrap style burger with cheese and pepperoni inside… Some places create the patty containing the pizza herbs and sauce incorporated in and others have a more 'Sloppy Joe' style with the pizza ingredients added in separately. I'm no expert on the matter but I'm guessing the Italians didn't create this one…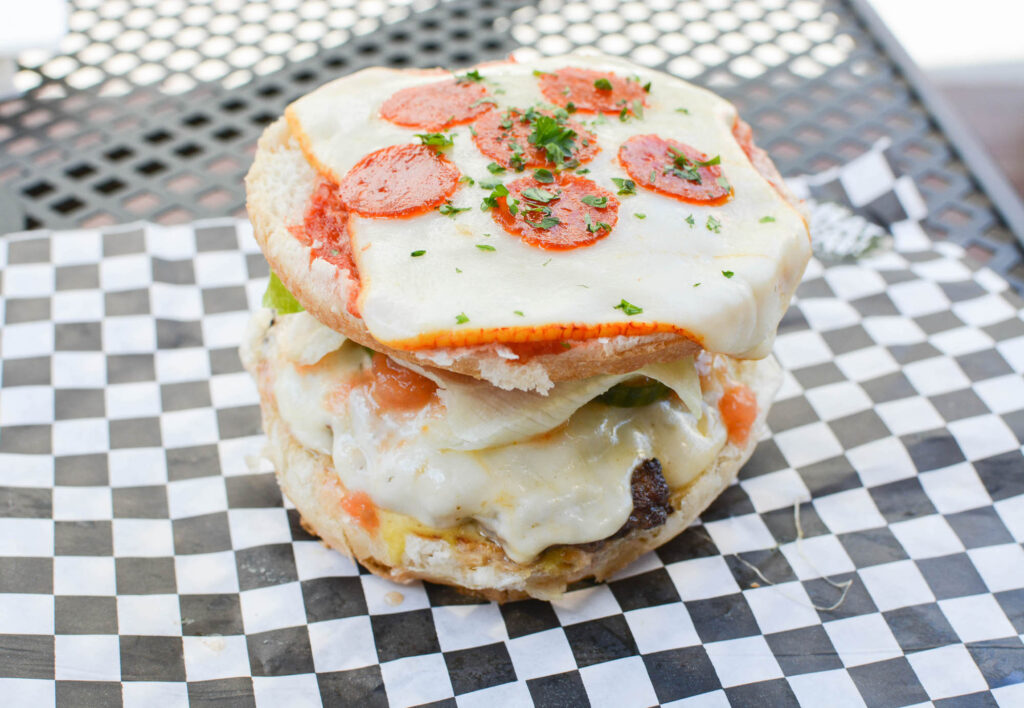 Massively Creative Pizza Burger in LA
Veggie Delight
For the perfect treat minus the meat, though you wouldn't tell with the Beyond burger with vegan cheese from Tito's Beach Bar on the playa. Gluten free option available too. The local area still has a little way to go to match the offerings in the UK when it comes to veggie and vegan options but they are definitely out there and do not disappoint. Some people prefer the looks like meat, tastes like meat but isn't whilst others enjoy the more varied flavours and textures of vegetables and legumes that taste like veggies.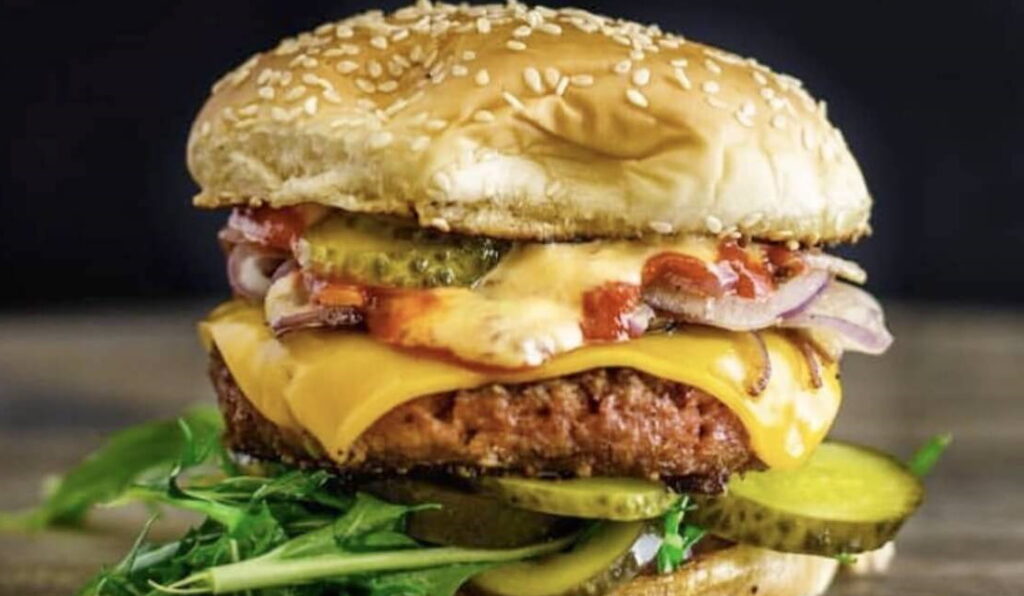 Actual Veggie Burger, Really It Is
Fried Chicken Buns
It's believed that the chicken burger originated from Atlanta, when a restaurant owner decided on an alternative to the traditional hamburger. One of our top favourites; a mouth-watering combo of buttermilk fried chicken, bacon and cheese, because sometimes chicken just hits the spot! Head on down to Bar Luz & Chicken Shack to satisfy all your chicken cravings!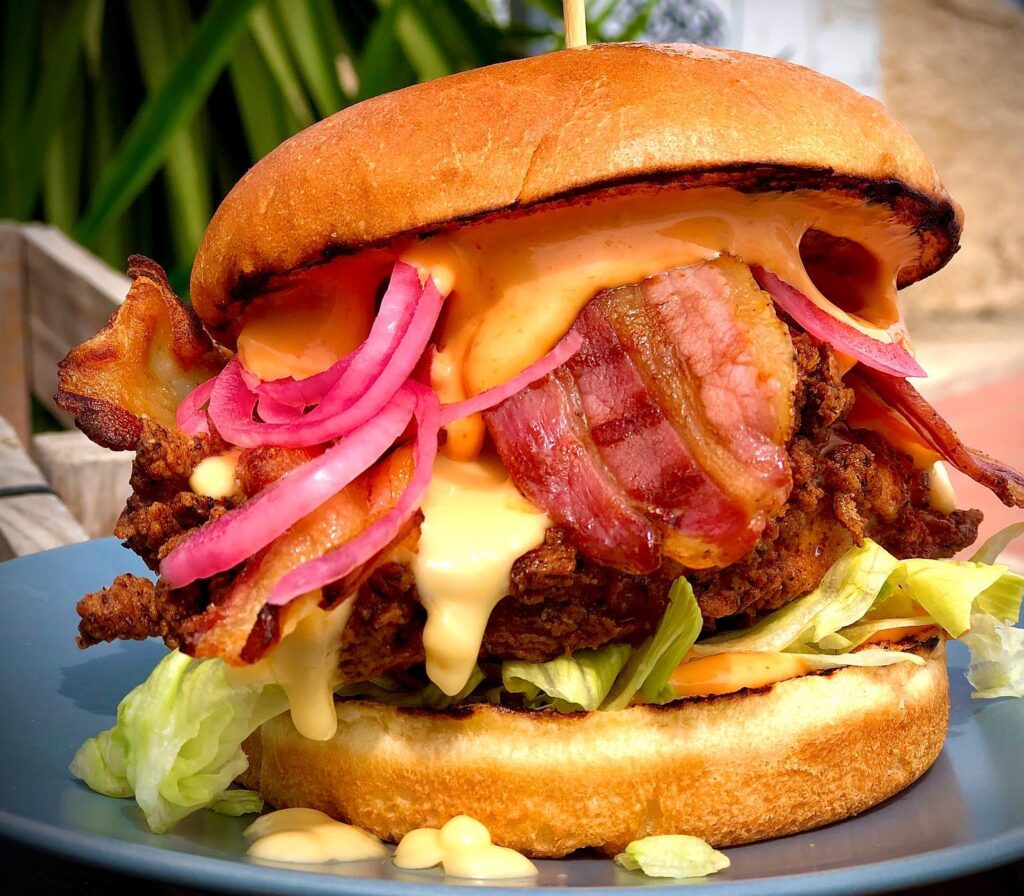 Chicken Burger with Bacon and Cheddar from Bar Luz & Chicken Shack
Sloppy Joes
Said to have come from Sioux City, Iowa. The 'Sloppy Joe', for those of you who don't know, is a burger with ground beef cooked in spicy tomato or barbeque sauce. The sauce is a kind of mixture somewhere between Bolognese and Chilli con carne, which you can have served spooned over a burger or on its own on a hamburger bun. Yes, it's super messy, but we love it.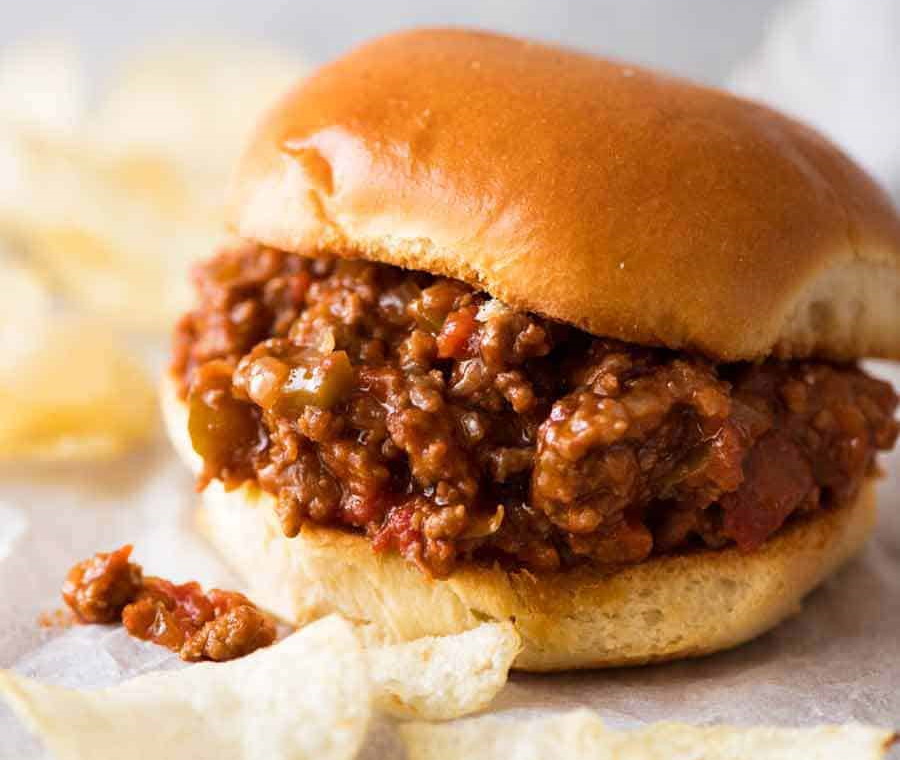 Sloppy Joe with Chips for the Complete Experience
Whichever your choice may be or whatever takes your fancy on the day you're sure to find something here! We could be here all day listing the numerous burger combinations available, they really are the gift that keeps on giving when it comes to comfort food!
Photo by Pablo Merchán Montes