Menorca a Little Piece of Paradise
A real gem in the Balearics and still thankfully a relatively well-kept secret! Many tourists flood to the Balearics each year but to its more well-known sisters or Mallorca and Ibiza which tend to be the more popular holiday destinations.
What is there to love about Menorca?
Well for starters with a wealth of hidden coves and natural beaches it's picturesque shores rival that of the Caribbean. The non-commercialized feel to the majority of playas here mean that it's rare to see rental sunbeds and ice-cream kiosks on the seafront! It does mean being more prepared though, with bottles of water and picnics/snacks especially as some of the most scenic beaches here come with a long walk to access them! However, it's worthwhile when you get there, nothing beats the anticipation of the natural beauty that awaits you round the next corner.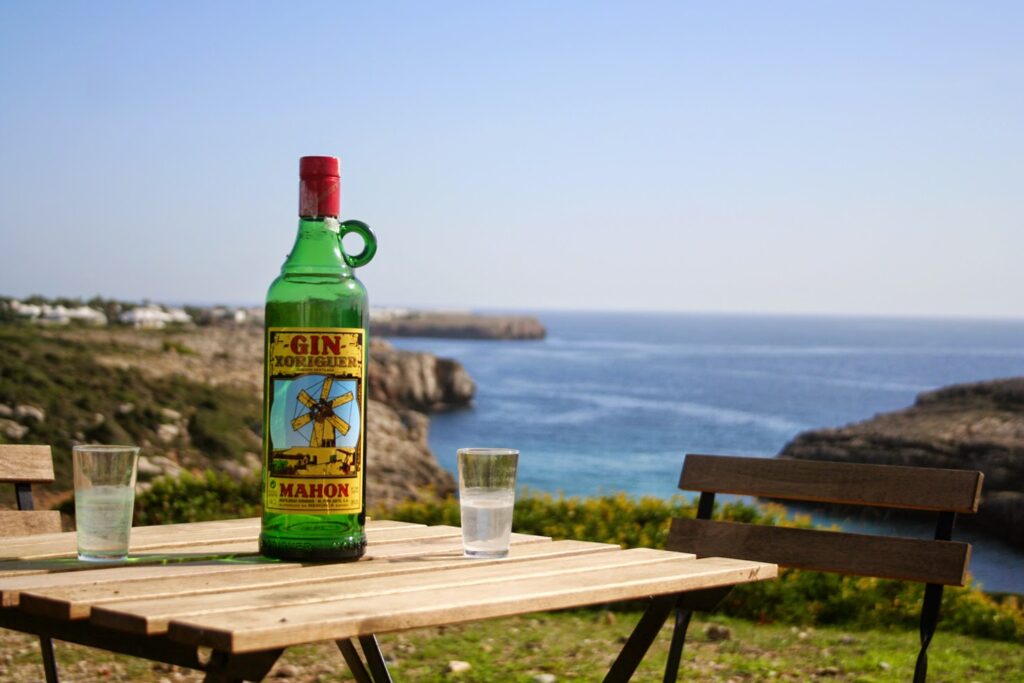 this bottle is already emptied during the shoot which is clear evidence it's a great gin

Gin, Gin and Gin, for a tiny island Menorca is a mass exporter of Gin. No longer do you need to wait until you visit the island for a taste as their famous Xoriguer gin is even available on amazon! When mixed with a bitter lemon it makes a local favourite called Pomada, it's more popular during fiestas but can be found in bars throughout the year too.
"Sunrise, sunrise, looks like mornin' in your eyes"… Menorca is the first part of Spain to see the sun rise, which is pretty cool, due to it being the most easterly part of Spain it's here where you can see the beautiful image rising up from the sea over the beautiful island.
A Bio-Reserve
If you've spoken to anyone about a trip to Menorca it's likely you would've heard the word 'unspoiled' to characterize it. Yes, it's true, Menorca is a well-protected area, hence the earlier mention of long tracks leading to the beach which is generally because it either crosses private or protected land. Initially it can seem something of a hindrance when there's an apparently illogical means to access a beach directly next to the one you're on. Typically, you have to travel back to the main road to access the next beach, yes it takes longer but in the grand scheme of things we actually love Menorca for preserving its natural beauty. 220 species of bird and 1000 species of plants have been recorded here as well as being home to cows, and some reptiles, most commonly the Lilfords wall lizard.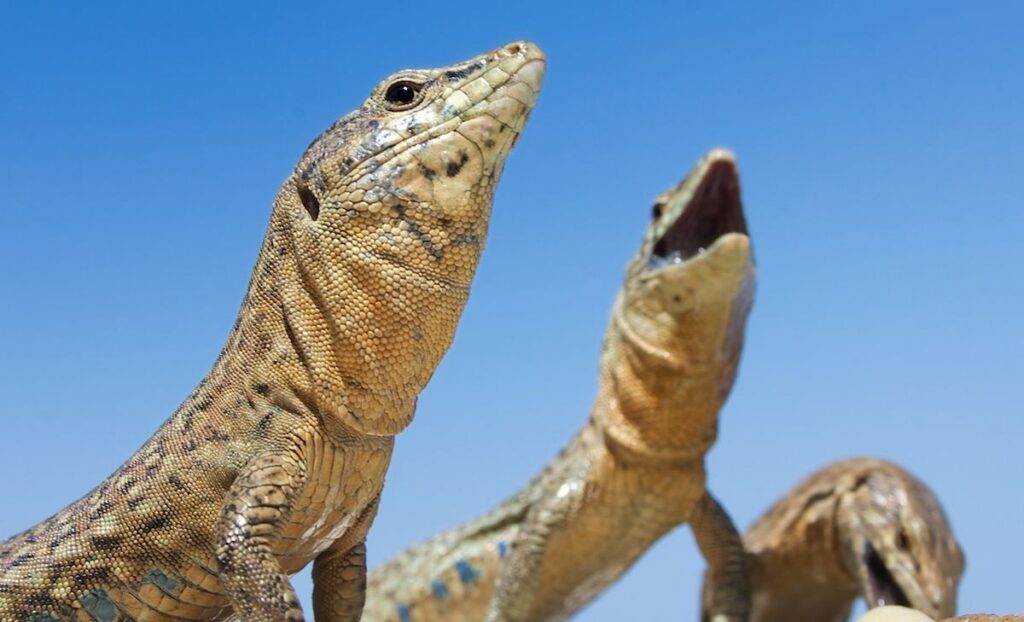 don't be alarmed, they won't eat you, at least we don't think so
Well we've familiarised ourselves with the local drink and the natural beauty so it would only be right to talk about the food of the island! The last but not the least. A trip to Menorca would not be complete without bocadillo with Mahon cheese. The tapas here is some of the best around, you can try aubergine with honey, of course a wide variety of seafood offerings, patatas, chorizo, croquettes, Spanish omelette and many more.
To summarize, Menorca is the perfect place for relaxation and tranquillity yet surprisingly family friendly. It's a real gem and haven for tourists who appreciate exploring beautiful surroundings. The building restrictions mean that it's not a place for high-rise buildings and is more limited meaning you can expect to typically find low rise-rise white painted buildings with pretty flowers growing up and traditionally tiled roofs, the Menorcan architecture is very quaint and fitting with its natural surroundings.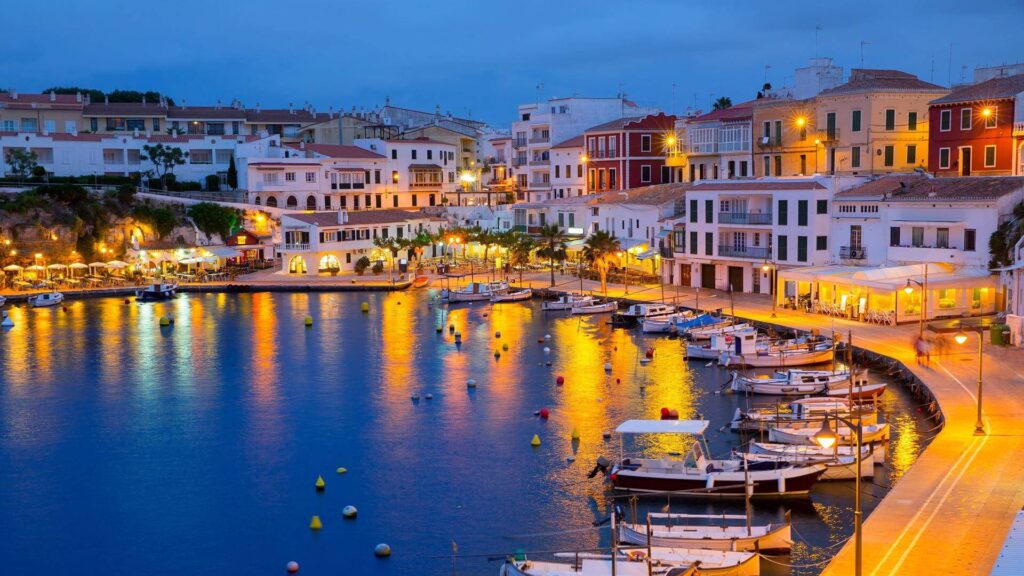 menorca really just looks like a painting
Forget the hustle bustle vibe of the busier places, and you won't find a McDonalds here either Menorca is more pretty harbours and small promenades. Still with fiestas a plenty it has a bustle all of its own. Don't just take our word for it, go see for yourself! The best time to visit is generally May – September, get ready for it to be your next addiction, only two hours flight from the UK!
Photo by Joao Branco