Local Beach Lowdown
It's been told that there are many Spain's in Spain and here in the Cuatro Calas, a world away from the stretches of Mojacar shores lays Playa Carolina. Situated in Aguilas, region de Murcia around 30mins from Mojacar. As the name, Cuatro Calas, suggests this little cluster of beaches are made up of four coves.
One of the best features of this beach is that you can wade out a fair distance with the water level not going above waist height, making it the perfect choice for taking the family, and the low level surrounding rocks present the perfect opportunity for a spot of snorkeling.
The nearby chiringuitos are placed perfectly to avoid interfering with the natural beauty of the coves, somewhat tucked back from the beach yet still easily accessible. With an array of food on offer from classic paellas to tenderloin and burgers there's something for everyone. There are plenty of seating options enabling them to cater for a variety of groups.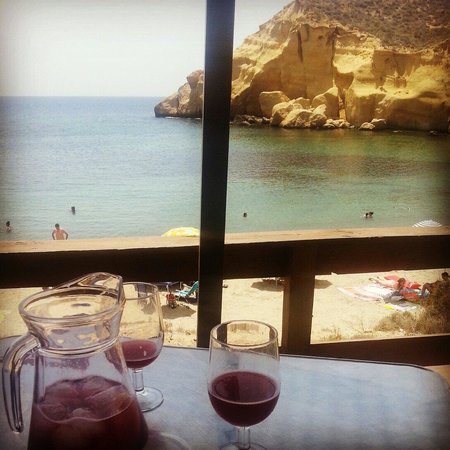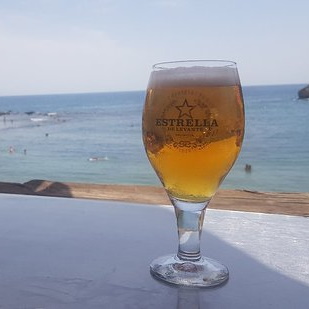 The beach itself gets very busy during peak period July-August but there's a lot of off-road parking available, and a few sets of steps taking you down onto the beach. As a more natural beach you'll fit right in with your parasol (advised) picnic basket and blankets, or beach air sofa, whatever takes your fancy since there's no sunbed and parasol rental here. We would also advise taking plenty of sun lotion and bottled water for convenience as there are no shops nearby. Spanning 17 meters wide and around 250 meters in length it holds capacity for many visitors without overcrowding.
Once you feel like discovering another cove, head over to Playa de los Cocedores, just a short walk across the car park and down the slope you'll find this other beach. Slightly smaller than playa Carolina but equally stunning! The water here looks a little calmer, therefore more idyllic for paddle boarding. The scenery is intriguing with rock formations and little cave houses right on the shore. This beach is around 150 meters in length and also sees a high number of visitors during peak season. Though there seems to be a divide in opinion as to whether this beach belongs to Almeria or Murcia!
Life takes you down many paths, but the best ones lead to the beach.

Ernest Hemingway
We're really spoilt for choice with our playas here and not having to travel far before seeing dramatically different scenery, those of us that live here are lucky enough to feel that we're almost on a permanent holiday but discovering these stunning local places only adds to this feeling.
So, remember; if you do pack up for the day at Playa Carolina some top essentials;
Towels
Picnic and water
A parasol
Sun lotion
Optional extras!
– Paddleboard
– Snorkel gear
– Champagne & Strawberries