Gangsters
Killing Pablo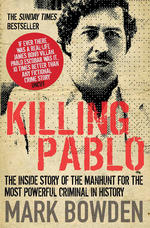 The bestselling blockbusting story of how American Special Forces hunted down and assassinated the head of the world's biggest cocaine cartel.
Killing Pablo charts the rise and spectacular fall of the Columbian drug lord, Pablo Escobar, the richest and most powerful criminal in history. The book exposes the massive illegal operation by covert US Special Forces and intelligence services to hunt down and assassinate Escobar.
Killing Pablo combines the heart-stopping energy of a Tom Clancy techno-thriller and the stunning detail of award-winning investigative journalism. It is the most dramatic and detailed and account ever published of America's dirtiest clandestine war.
---
Our Story
The Kray twins were Britain's most notorious gangsters. Ruling London's underworld for more than a decade, as gang lords they were among the most powerful and feared men in the city. Photographed by David Bailey and even interviewed for television, they became celebrities in their own right and are infamous to this day.
Ronnie and Reg's reign of terror ended on 8 March 1969 when they were sentenced to life with the recommendation that they serve at least thirty years. Ronnie ended his days in Broadmoor – his raging insanity only controlled by massive doses of drugs. Reg served almost three decades in some of Britain's toughest jails before being released on compassionate grounds in August 2000. He died of cancer eight months later.
Compiled from a series of interviews with Fred Dinenage from behind prison walls, Our Story is the classic account that explodes the myths surrounding the Kray twins. In it, the twins set the record straight. In their own words they tell the full story of their brutal career of crime and their years behind bars. With a new introduction from Fred Dinenage, this compelling, disturbing and highly readable book is the definitive story of two legendary criminals.
---
The Last Gangster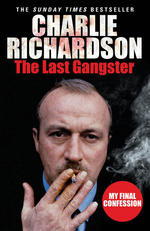 Notorious Charlie Richardson was the most feared gangster in 1960s London. Boss of the Richardson Gang and rival of the Krays, to cross him would result in brutal repercussions. Famously arrested on the day England won the World Cup in 1966, his trial heard he allegedly used iron bars, bolt cutters and electric shocks on his enemies.
The Last Gangster is Richardson's frank account of his largely untold life story, finished just before his death in September 2012. He shares the truth behind the rumours and tells of his feuds with the Krays for supremacy, undercover missions involving politicians, many lost years banged up in prison and reveals shocking secrets about royalty, phone hacking, bent coppers and the infamous black box.
Straight up, shocking and downright gripping, this is the ultimate exposé on this legendary gangster and his extraordinary life