Photography
The Photography Book – Ian Jeffrey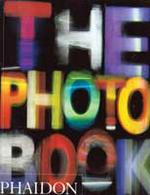 When The Photography Book was first published in 1997 it was universally acclaimed as the most fundamental reference book ever on its subject.
500 superb images represent the world's best photographers and encompass every sort of photography, from pictures of famous events such as the Royal Wedding and the first landing on the moon, to familiar shots by masters of photography like Bill Brandt and Henri Cartier-Bresson. Fashion, sport, natural history, reportage and society portraiture are all represented, as are social documentary and art.
---
The Photographer's Mind: Creative Thinking for Better Digital Photos – Michael Freeman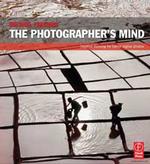 The source of any photograph is not the camera or even the scene viewed through the viewfinder–it is the mind of the photographer: this is where an image is created before it is committed to a memory card or film. In The Photographer's Mind, the follow-up to the international bestseller, The Photographer's Eye, photographer and author Michael Freeman unravels the mystery behind the creation of a photograph.
---
Annie Leibovitz at Work – Annie Leibovitz
The celebrated photographer Annie Leibovitz, author of the New York Times bestselling book A Photographer's Life, provides the stories, and technical description, of how some of her most famous images came to be.
The photos and stories are arranged chronologically, moving from film to digital. Leibovitz's fans and lovers of great photography will find her stories of how one learns to see — and then how to photograph — inspiring.