Calling All Hinchers
'Hinch Yourself Happy' is the best-selling book from Sophie Hinchcliffe, aka Mrs Hinch. Sophie shares her top tips on managing anxiety through de-cluttering and how cleaning can help reduce stress. Are you a fellow 'Hincher'?
The crazy cleaning frenzy began in 2018 when the now famous Instagram account started, not long after buying her first house with husband Jamie. Only three months after creating the account, Mrs Hinch had gained a million followers. Not everyone joined the hype however, Sophie has been criticized for apparent unnecessary use of chemicals harmful to the environment.
She is not a professional cleaner, but a woman with a keen eye for interior design and a dedication to keeping her home clean and tidy. Since sharing her love of Zoflora the sales reportedly increased by almost 30%! The broad aim of her book is to change the perception of the dreaded household tasks and instead turn them into something fun and motivational!
Doing for household chores what Marie Kondo did for tidying. A step-by-step guide to achieving a spotless and immaculately tidy home

Daily Mirror
The info for her book Hinch Yourself Happy on Amazon describes the author; 'She began posting about her cleaning routines on her hugely popular Instagram account, which now boasts 4.1 million followers and counting. Her books have now sold over 1.5 million copies combined. She lives in Essex with her husband Jamie, their sons Ronnie and Lennie, and their cocker spaniel, Henry.'
Mrs Hinch now has three books out and an activity journal as well as launching a product line for Tesco's with home décor and soft furnishings. She is well liked for her down to earth persona and relatability; she still comes across as a very humble Essex girl. People commend her for not letting her overnight fame 'go to her head.'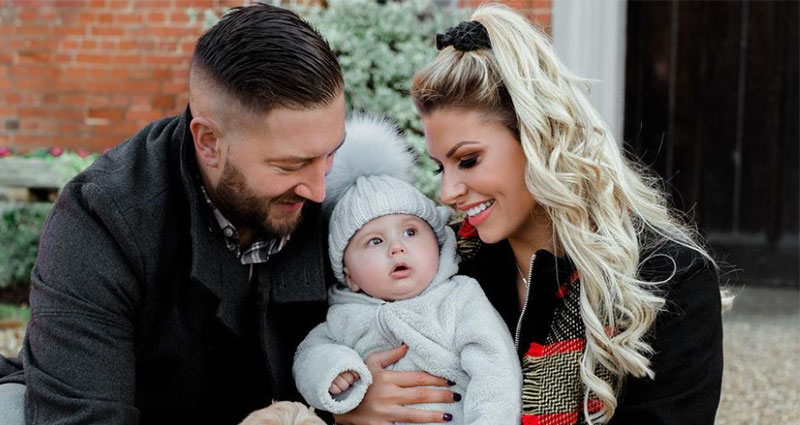 Now Sophia knows how to clean properly her family is clearly a lot happier
Her 'bestie' and fellow DIY'er celeb Stacey Solomon regularly shares snaps of the pair together and their mutual love for home décor. Their style is very similar and you can see pictures of their creations on their Instagram stories with their home hack tips and budget friendly solutions. Which is really refreshing to see given their social status. Apparently, she never imagined how popular she would become, and due to not wanting to bore her friends and family with house spam she created a separate account, @mrshinchhome was born!
Sophie now has two children and doesn't post so much on social media but there are numerous Facebook groups where people share tips and tricks all stemming from and themed on Mrs Hinch. There are inspiring posts where people share pictures of their homes pre and post-cleaning explaining their struggles with mental health yet they find inspiration within the group to tackle all their chores. Posting the photos, getting acknowledgement and support within the community motivates people to de-clutter and therefore destress. The pictures are quite remarkable. We say, good for them!