French Fry Day
In the United States July 13th is National French Fry Day and this special holiday recognizes a variation of French fries on menus across the country. McDonald's, Wendy's, and Denny's are even giving away free French fries to celebrate this special day. Fries come in so many different cuts and styles, there's a favorite for everyone to enjoy!

French fries, also known as chips, fries, finger chips, or French-fried potatoes, are batons of deep-fried potatoes. No matter what we call them, they're common fixtures at fast-food restaurants and are loved by all ages! A wide selection of condiments such as ketchup, ranch dressing, vinegar, mayonnaise, honey mustard, cheese, and many more complement French fries.
French fries. Love 'em. I love French fries. Show me a person who doesn't like French fries and we'll swap lies 'cause he'd make a darn fine politician.

Richard Nixon
As a healthier alternative, sweet potatoes also make delicious fries and accompany many dishes on menus around the country. Other varieties are baked and come in unusual shapes such as curls, waffles, crinkle, or tornado cut.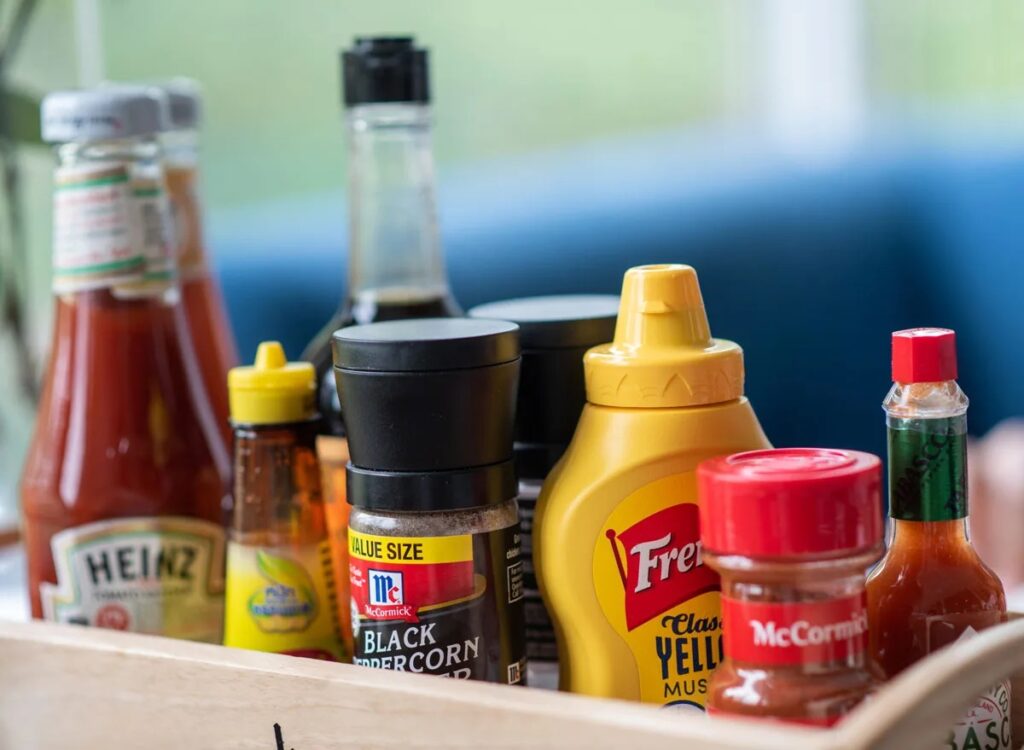 condiments really are more about personal taste and sometimes even to make a statement
Beyond the condiments, chefs and home cooks sprinkle seasonings to add flavor and spice to their fries. Whether you add a little garlic and onion powder or spice it up cajun style, a potato crisped just right will satisfy a combination of tastes. We top them with chili or nacho cheese and jalapeños, too. Depending on the type of fries, we might top them with even more ingredients and call them all sorts of things.
The expression "French Fried Potatoes" first occurs in print in English in the 1856 work Cookery for Maids of All Work by E. Warren.
The very first 'French' fries were made for the Dutch king Willem II during a train ride across the French speaking Belgium region Wallonia. The king told his staff he was hungry and the in-train chef didn't have much to work with because they hadn't visited the restock station yet. All he had were potatoes, eggs, vinegar and oil. It is said he created fries and mayonaise from scratch in a desperate attempt to appease the hungry king and .. with success since after his unique creation more and more started to love this amazingly weird yet tasty dish.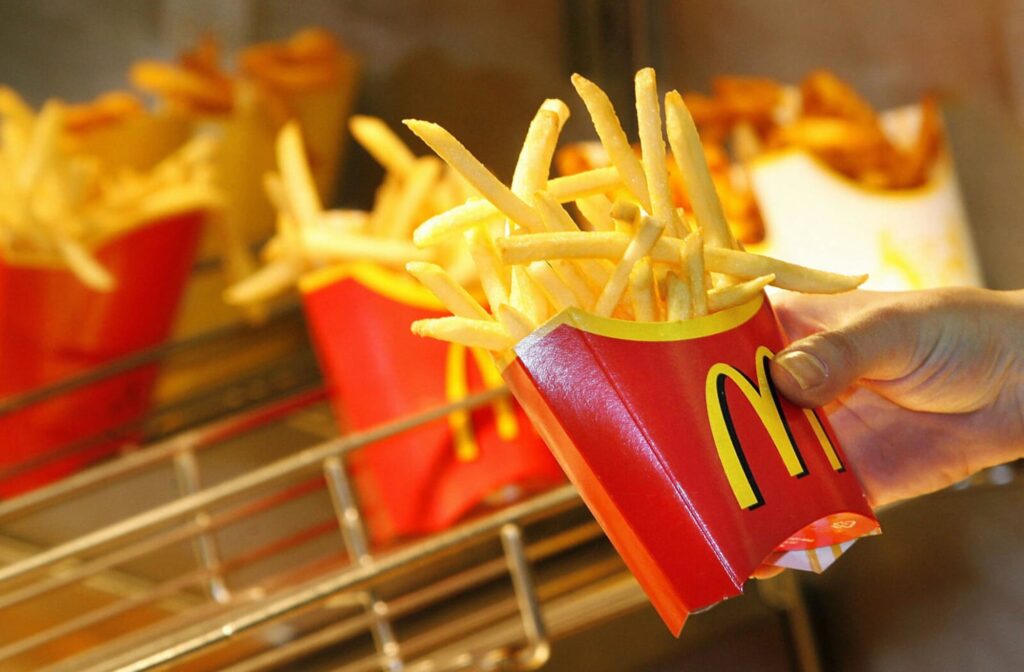 whatever the origin, the most famous french fries are american
It is believed by some that the term "French" was introduced to the fries when the American soldiers arrived in Belgium during World War I and consequently tasted Belgian fries. Since French was the official language of the Belgian Army at that time, it is possible the American soldiers began calling the fried potatoes "French" fries.
Whatever the origin we still love French fries, chips or frites but here in Spain for this occasion we will stick with the patatas bravas for today.
Photo by Nacho Carretero Molero