Bridal Trends in 2021
Now as many may feel like the wedding season has elapsed, for others it hasn't even started. Given the year we've had previously there's no better time than the present to be planning for your upcoming celebration. The fashions vary of course depending on the season, what's in, where you tie the knot, body shape and a general wide variety of factors. Here we share with you our top picks for this year!
Thankfully nowadays choosing a dress, or suit, is much more about personal choice than following fashion, and it's incredibly refreshing to see people embrace their own identity rather than conforming. Each person should feel incredible on their special day in whatever that means for them. It's a common factor that weddings can notoriously be an unwelcome invitation for other people's opinion and approval, but here we aim to focus on YOU as we delve into the hottest trends designed to suit a wide variety of styles and tastes, no approval needed! Just saying.
Printed Patterns
2021 has seen the rise of playful prints, a new age styling incorporating some traditional dress styles with printed patterns whether it be floral designs or polka dots. We're loving the muted, pastel floral styles! When you shake of the idea 'wedding dresses should be white' and you open your mind to something a little different it's easier to appreciate these wonderful creations for what they are. Not only that, a bold woman that chooses such a style is bound to ooze confidence whilst wearing it!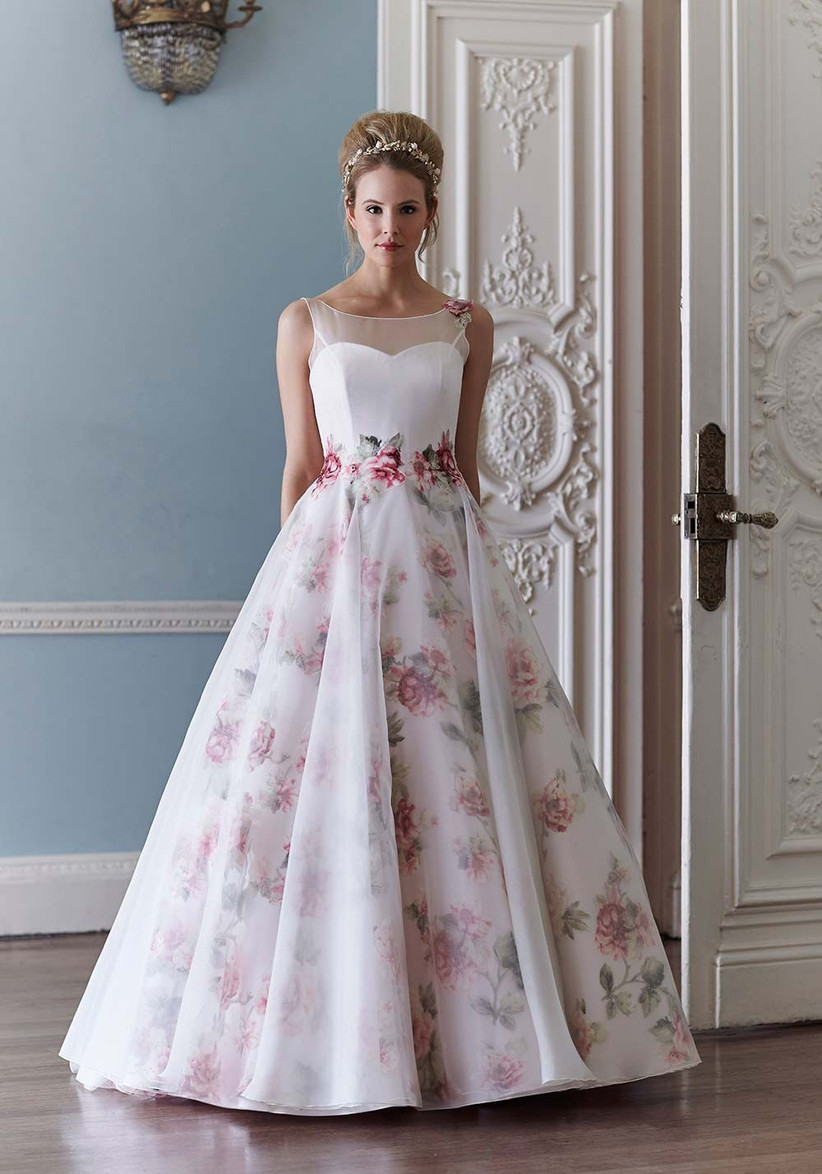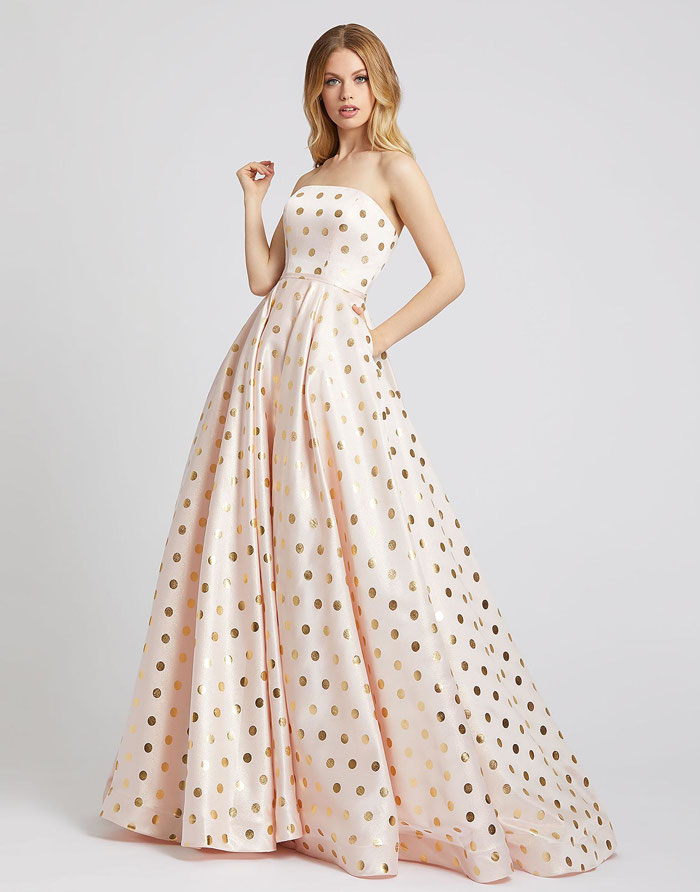 Bold Shoulders
On the right person bold shouldered designs make an incredible statement, on a petite body shape it can add elegance, and on someone with less broad shoulders it can add structure for a more dramatic look. Even with broad shoulders this design needn't be written off since its more about positioning in this case, a puffy off the shoulder styler would work. With the 80's style making a huge comeback this is great for a daring bride! For a more minimal look mesh material shoulders give that delicate finish.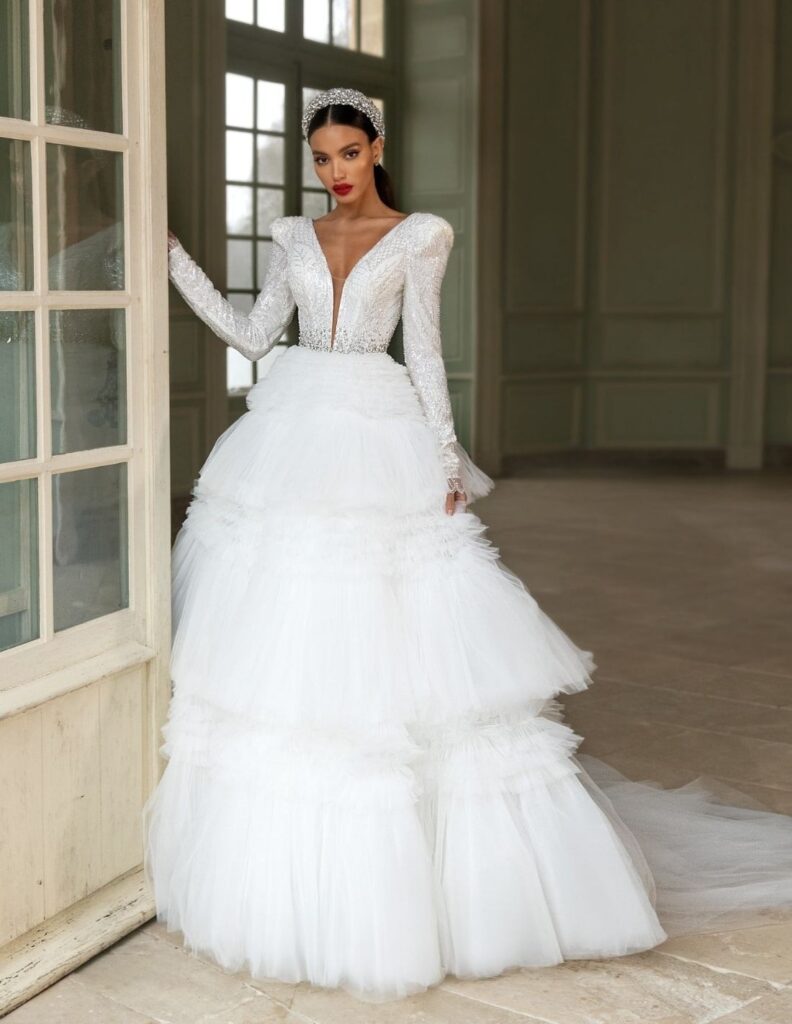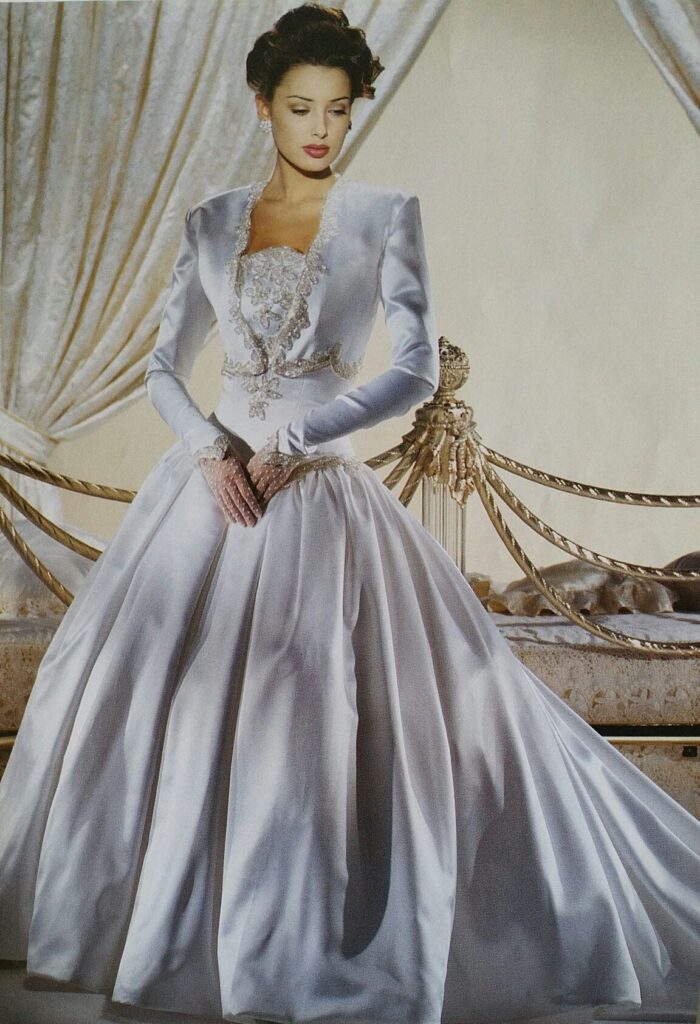 New age Lace
Lace has reigned over the wedding scene since forever but this year we see more versatile ways to wear lace as well as more daring uses of lace paneling incorporated into other materials and more pieces which subtlety yet beautifully show the skin underneath. Lace can easily dominate or overwhelm a look so it's always worth, especially if going heavy on the lace, to consider that your main feature. With added features such as statement jewelry or heavy makeup can actually be a distraction from the beauty of the dress and consequently the look all together.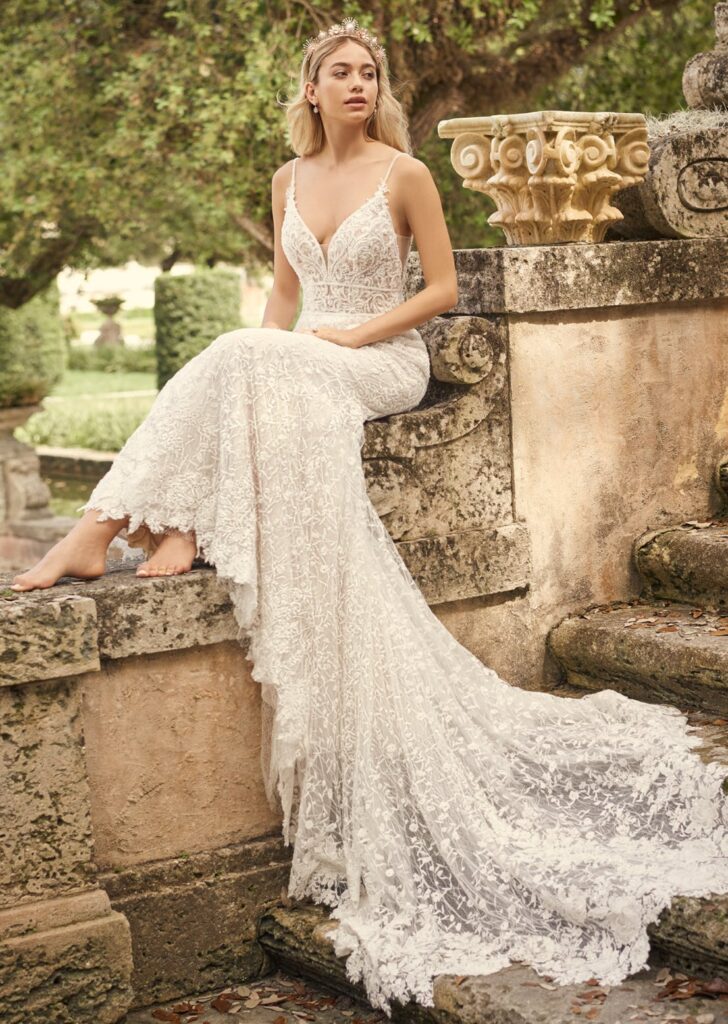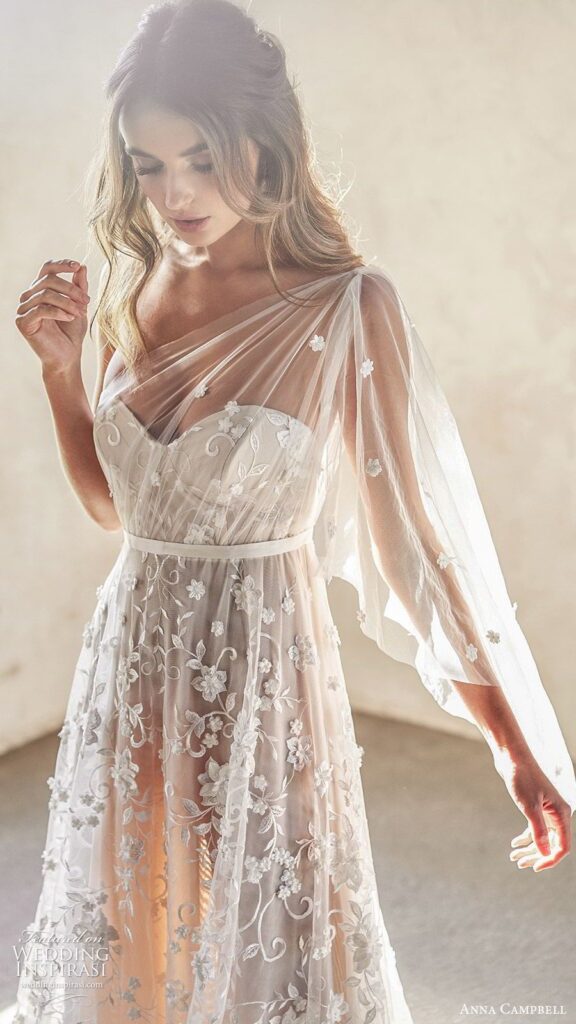 Bohemian Beauties
A hard look to summarize and also one that is interpreted in many ways by designers and brides, the boho look can be incorporated in many ways. It generally suggests a floaty feel with a loose styling of hair whether paired with a wavy bun or hair worn down possibly with flowers. The newer takes on this style include layered sleeves and a slim, floaty dress. We're loving the soft lace trumpet style. Wedding gowns with a whimsical feel are huge right now and we aren't surprised why, combinations of textures and materials combined with off white pastel peachy or off pinks work beautifully when paired with an understated hair band or flower crown.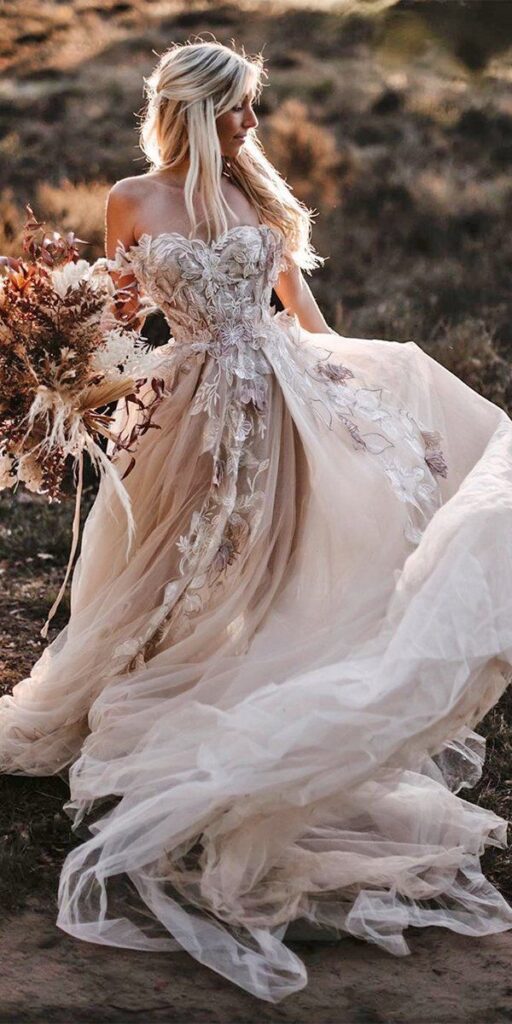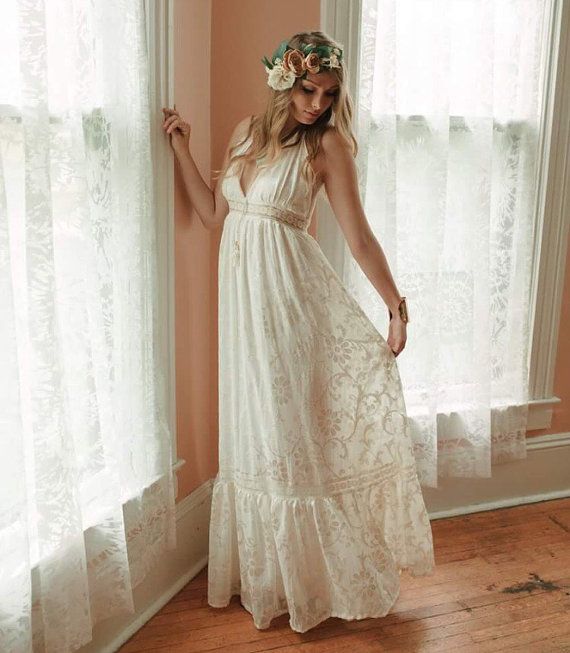 Photo by Brittney Weng