Black Friday is Coming
Black Friday has cash registers ringing every November 26. It's the day of the year when retailers world wide finally start generating profit, thus going from "being in the red" to "being in the black." Get out your pocketbook and prepare to shell out some cash, because that Friday is the biggest shopping day of the year!
HISTORY OF BLACK FRIDAY
First, in the United States there's Thanksgiving — a day fort hem to be grateful for all life's blessings. The next day, Black Friday, encourages people to give way to their greed by spending as much money as possible. Welcome to the official start of the holiday season! But the story of Black Friday is full of "official" and unofficial versions of its origins, starting with the name.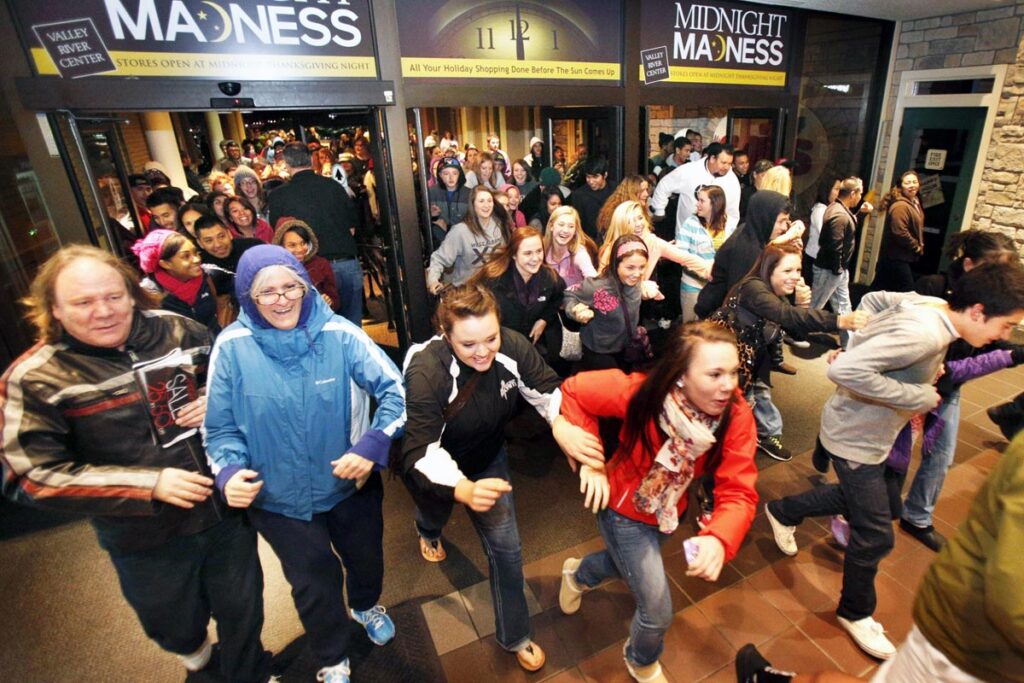 For many people the Black-Friday-Run is their only physical activity in the year
Black Friday originally referred to September 24, 1869, when a scheme to manipulate America's gold markets backfired resulting in numerous bankruptcies across the country. Even more troubling is the unsubstantiated story that southern slave owners allegedly got a "good deal" if they bought slaves on the Friday after Thanksgiving — "Black Friday" indeed!
But the story that's most well-known about Black Friday is that retailers marked the day when filled coffers from holiday shoppers helped businesses go from being "in the red" to "in the black." Although popular, this story is also not quite accurate. So, what is the actual story of Black Friday? We'll have to go to Philadelphia for that.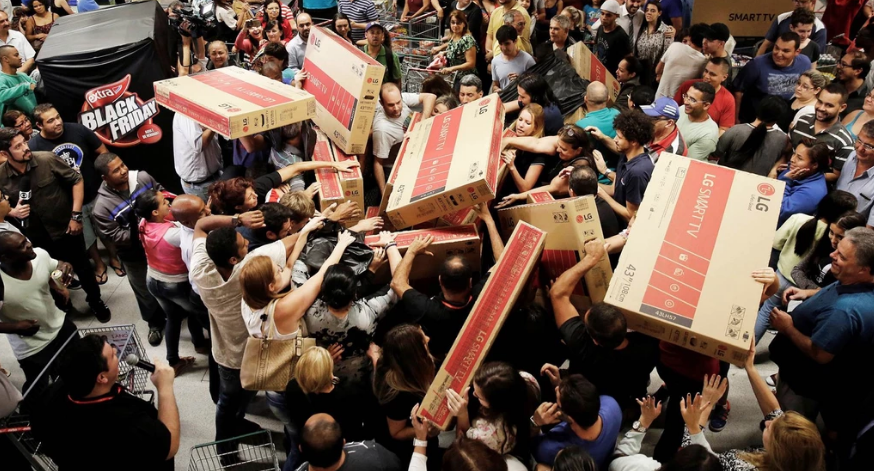 survival of the fittest in action at it's purest form
Philadelphia cops complained about "Black Friday" when they were stuck working off days and overtime the day after Thanksgiving. Packed downtown streets with hordes of shoppers, tourists, and fans in town for the next day's Army-Navy game, meant that Black Friday was a haven for shoplifters as well as a crowd-controlling nightmare for the police.
Unfortunately, the idea that Black Friday was also a retailers' headache did not entice Philly's shoppers. By 1961, Philadelphia retailers decided "if you can't beat 'em, join 'em," turning a negative into a positive by way of reinvention. In the 1980s, "Black Friday" became synonymous as a day for big deals in international retail. Today, Black Friday invites you to shop 'til you drop for the best bargains of the year.